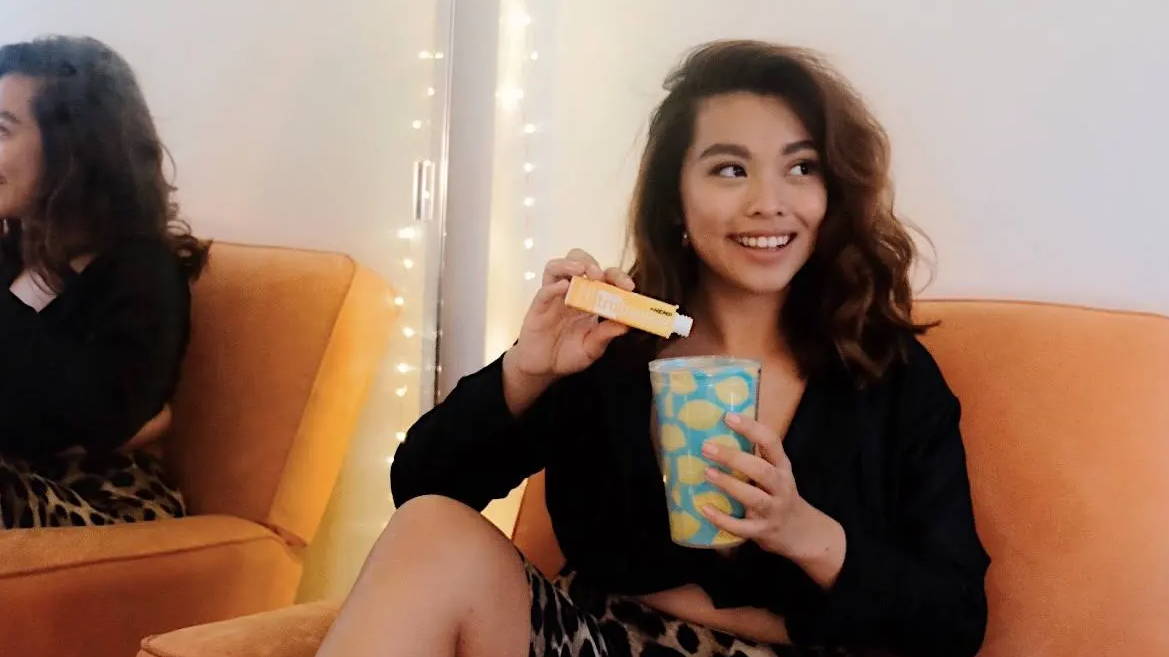 A Delicious, Easy Way to Stay on Top of Your Health?

Keeping on top of your everyday health has never been more important. Tru Defend isn't just a daily vitamin C boost, or multivitamin. With its multifaceted immunity boosting formula, Tru Defend is solely designed to promote a stronger immune system.
Tru Defend is a balanced blend of vitamin C, antioxidants, natural anti-inflammatories, and natural immunity boosting components. The all-natural, low calorie, low carb and low sugar mix is free of all chemicals, additives and preservatives and will leave you feeling great all day.
Tru Defend is packed with proven ingredients to support immune health, and work together to protect your body.
1. Vitamin C: Boost Your Immune System  

Vitamin C, as ascorbic acid, is an essential nutrient (needed but not produced by the body) and has a host of positive effects on the body, many of them are related to strengthening your immune system. It is necessary for the growth and repair of connective tissue (skin, bones, tendons, ligaments and blood vessels). Vitamin C is a strong antioxidant and can rid the body of harmful free radicals that can damage cells and even can cause neurodegenerative diseases and cancer. Vitamin C is important to immune cell function, and a deficiency leads to lower immunity and higher susceptibility to diseases.1
2. The Spices: Turmeric, Ginger, Black Pepper, Cayenne Pepper

3. Echinacea: To Boost White Blood Cell Capabilities

Echinacea is a flowering Native American plant that has immune boosting capabilities. It contains antioxidants, but is best known for its immune system effects. Research shows that it can be effective at preventing the common cold as well as other infections by increasing white blood cell response.7
4. Pineapple Juice: More Vitamins!

Pineapple juice is packed with vitamins including vitamin C, and B vitamins. The main active ingredient is called bromelain and research shows bromelain promotes anti-inflammatory and antimicrobial activities and is currently being researched for its anti-cancer properties.8 We decided to fortify Tru Defend with pineapple juice specifically because of its immune system boosting characteristics.
5. Clean Ingredients: Flexible with Your Dietary Preferences
Vegan: Our shots, with the exception of Tru Beauty, are completely free from any and all animal products.
Keto Friendly: Containing very low carbohydrate levels, our Tru shots and cans are keto friendly.
Gluten Free: The line of Tru shots and cans are all free from gluten.
Low Glycemic: Our ingredients are slowly digested an absorbed to regulate blood sugar levels.
5 Calories: We were able to pack great taste, healthy ingredient, and functional effectiveness into our shots with just 5 calories!
Non-GMO: None of our products contain any genetically modified organisms.
Only Natural Sweeteners: Monk fruit, stevia, and erythritol are the sweeteners in all of our shots and cans. All Natural and great tasting, the trio are the perfect fit!
No Artificial Preservatives: At Tru, we do not believe in artificial ingredients: sweeteners or preservatives, so we do not use them.
Give your immune system the boost it needs to protect you and keep you above the weather.